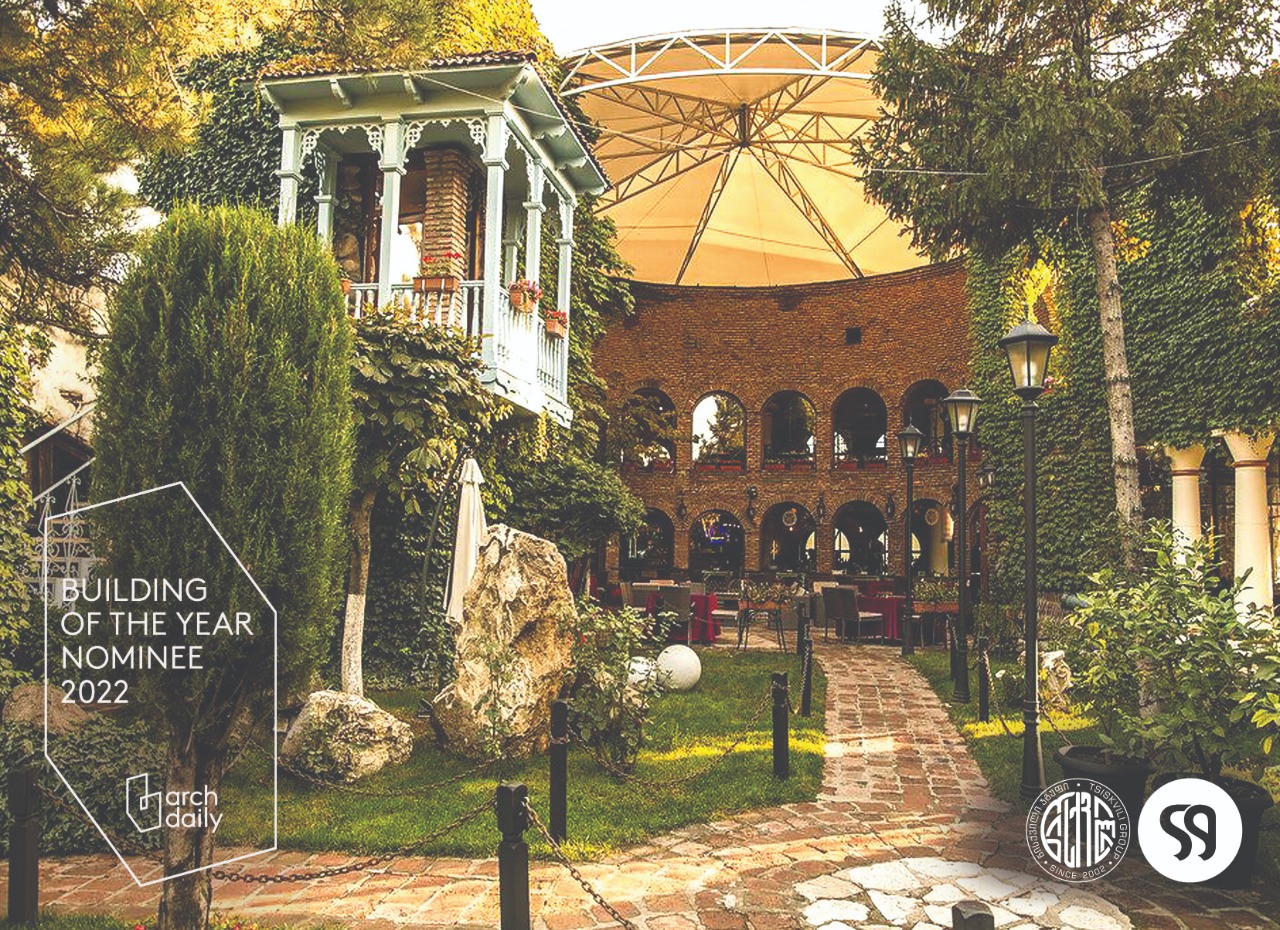 Restaurant complex "Tsiskvili" has been nominated for the award of "ArchDaily", one of the most prestigious architectural publications in the world – the best building of 2022.
The winners of the contest will be determined as a result of voting. Readers of the online publication "ArchDaily" will reveal their favorite architectural projects in 15 different categories. The "Tsiskvili" restaurant complex is nominated in the "Hospitality Architecture" category, which combines buildings designed for the hospitality industry.

If you have been a guest of "Tsiskvili" restaurant at least once, you will probably still remember the emotion and unique environment that you find in this building created on Beliashvili Street. Let's mark Georgia on the world tourist and professional map together. Anyone can participate in the voting until February 8. For this, you need to go to the link: https://bit.ly/3r6pi3t and follow the instructions.
 The "Tsiskvili" restaurant complex is an outstanding project of the architectural company "Studio 9". The author of the project is the chief architect Mamuka Chkhaidze.
Restaurant complex "Tsiskvili" is located in Tbilisi, on A.Beliashvili street, on the Mtkvari river bank, in the territory of 6607 sq.m. The construction of the complex started in 2002. The restaurant was designed on the territory of an actual mini water mill on the banks of the Mtkvari River.
The museum-restaurant is a kind of history and modernity conveyed in the language of architecture. The concept of the project includes the complexity of the architectural solution: the representation of landscape, exterior, interior and inner yard as a single space. In the museum-restaurant, an architectural creative idea and its solution are created by alternation of traditional and modern materials and individual details of the complex.
The Tsiskvili restaurant complex is also nominated for the 2022 European Union Mies van der Rohe prize in the category of modern architecture.
The success and recognition of "Tsiskvili" as an outstanding architectural project, is important not only for this particular business object and its author, but also for the entire Georgian Horeca sector.